While the temperature is rising rapidly and the summer is coming, the need for air conditioning at home and in the office is more up-to-date than ever.
Some basic tips before for buying an Air Condition System are:
In any case air conditioner has to be INVERTER
Choose the appropriate Power in BTU / h depending on the area
Take note of the Energy Class and Performance Rates (SCOP / SEER)
The Noise Level has to be low.
---
For the highest efficiency and energy saving.
For the most extensive warranty on all mechanical parts.
If you want the most scientific installation by the unique team of Energy Saving Tech Force:
ANDRIANOS has been dealing with air conditioning since 1994 with thousands of successful installations in Greece and Cyprus.
By using high technical expertise and long-term experience to choose the best machines on the market especially for you.
You can be sure we choose the right air conditioner:
- Our engineers visit your place on sight and provide the optimal solution especially for you.
- Our technicians, under the supervision of Mechanical Engineer, proceed the installation and service at the best cost.
Finally, we are so confident about the quality of our air conditioners and our services and we give you the higher guarantee in the Market.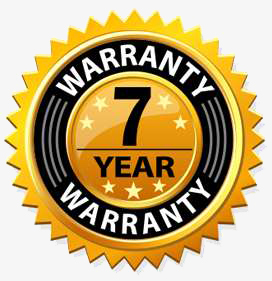 TOTAL A/C 7-YEAR WARRANTY
(the only guarantee that includes the entire air conditioner)
CONTACT US NOW TO GET THE BEST OFFER FOR AIR CONDITIONER
By phone at 2721023124 & 2721088151 or via the Internet at email:
For immediate service, visit our exhibit, 30 PLATONOS & 22 MAIZONOS, in Kalamata.
Working Hours: 8:30 - 17:00
Find the location of ANDRIANOS on map
More Information:
Click here to view the Air Conditioners of ANDRIANOS