Brands
ANDRIANOS provides Energy Solutions since 1994 and fulfills the need for thermal comfort with maximum energy saving.
Makes imports - agencies - wholesale trade in Greece and Cyprus and has products from the following companies: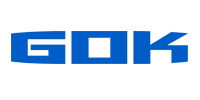 Since the founding of the company in 1968, GOK has pursued a clear goal: developing, manufacturing and distributing exceptionally safe products for use with liquefied petroleum gas (LPG) and fuel oil. Since then, it has become a leading provider of components, solutions and systems – and the GOK name is synonymous with the highest levels of safety and quality.
RCS s.r.l. is a leading European Company in the manufacturing and maintenance of LPG storage tanks wherever used for the distribution of LPG throughout the markets, with Head Quarters in Latina and Factory in Aprilia (LT). The Company boasts almost 30 years experience on maintanance and construction of LPG tanks and pressure containers with remarkable success proven by 6 European and international Patents.
CPS srl company was set up in 2010 as a leading company in plant engineering for air-conditioning and heating since 1981. CPS srl quickly became one of the leading Italian national and international companies, due to the quality of the products and services provided to meet customer requirements.
Provider of heating control solutions and Smart Home systems, SALUS Controls Focus on forming strong customer relationships. Taking into consideration cost and efficiency when creating and manufacturing products. We provide simple to install and easy to use products to suit every budget and installation type.
Since 1902, Carrier has cultivated a history of proven innovation in the heating, air-conditioning and refrigeration industries, enabling global comfort and efficiency. By investing in innovation, it has managed to continuously create new products and services that improve comfort combined with maximum flexibility.
Toshiba built the first air conditioners in 1950 and has been investing in continuous improvement ever since. In 1961, Toshiba presented the first split air-conditioning unit to the world - a system where the indoor and outdoor units are only connected by cuppel piping. It was the first to introduce inverter technology air conditioners in 1981 and a dual rotary compressor in 1988. Founded in 1999 as a joint venture between Toshiba Corporation's Air Conditioning Division and Toshiba Carrier Corporation, they offer a wide range of state-of-the-art air conditioning solutions.
Ariston is the global expert in water heating and heating products, providing people around the world with efficient and high quality solutions for their comfort through innovative Italian design. Thanks to its global expertise and deep understanding of consumer needs, Ariston has been trusted and welcomed by millions of families around the world for over 50 years, selling its products in more than 150 countries. Ariston is also valued by experts and professionals for its constant efforts in redesigning its products with the aim of making every step of installation and maintenance simple and efficient. The Ariston brand belongs to Ariston Thermo Group, a global leader in water heating.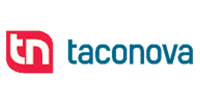 Whether for residential or business premises, industrial settings or public buildings, Taconova's high quality, resource-saving products are invariably the right choice for heating, cooling, indoor climate and sanitary applications.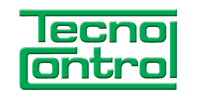 CPF Industriale, Geca and Tecnocontrol make part of a pool of operating Italian companies from years on the domestic and international market with own lines of advanced and certify products for satisfy every single application tipology for which are projected and made.
Decayeux is specialised in gas valves and connection systems, with knowledge of production tools and product history. With a history of 200 years, have specific know-how, which is an advantage for the safety and quality of all its products.