A Heat Recovery Ventilation (also known as mechanical ventilation & aeration systems with heat recovery) is an innovative & autonomous ventilation system for the flow of fresh air in spaces, which removes the polluted, full of humidity indoor air and brings fresh air from outdoor, while also preheating this outdoor air, reducing humidity and eliminating ventilation losses by 93%.
The above operation ensures and guarantees the purity and the proper quality of the indoor air while achieves Thermal Comfort and Healthy Atmosphere by disposing pollutants and microbes from the air, without losing the Heat (energy) to the environment, which happens when we open the windows for the same reason.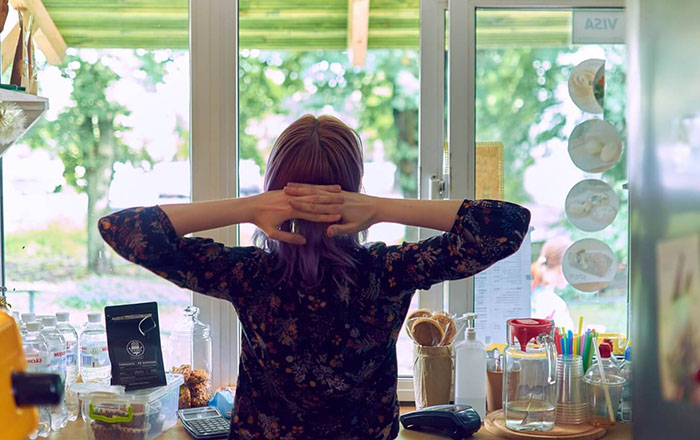 Continuous Supply of Fresh-Healthy Air with Closed Windows
&
Heat Loss Reduction up to 93%
The need to ventilate and aerate living and working places
If we consider that we spend indoors the 90% of our life and that in these areas the air pollutants are two to five times more than outside, we will realize the huge importance of ventilation of living and working spaces.
Indoor living and working spaces must ensure a generally acceptable indoor air quality. This is achieved when the room air contains an acceptable concentration of carbon dioxide (CO2), which must be between 500 and 1.000 parts per 1.000.000 parts (ppm) of air and free of viruses, microbes, dust, pollen and other suspended, harmful particles.
Ordinary indoor pollutants
Carbon Dioxide: From human exhalation and smoking
Airborne particles: From diesel, exhaust, dust, smoke and other sources
Indoor formaldehyde: From building materials, furniture, cooking and smoking
Household smells & gases: From activities such as dyeing, painting, cooking and smoking
Ozone: From the outside air (ozone near the ground is dangerous if inhaled)
When indoor air quality is getting worse, the following happens in the space:
Mold and unpleasant smells appear, while the relative humidity increases.
Pollutants such as airborne particles, formaldehyde, household smells, ozone and carbon dioxide build up.
Especially the high concentration of carbon dioxide can cause bad mood, fatigue, drowsiness, headaches, difficulty breathing etc.
The common solution is to "Open the window to get some fresh air", but this is not effective because the air in the room changes, but the fresh air brings also germs, dust, pollen, noise and everything else in the environment.
Also if the room is heated, the precious heat escapes. If the room is cooled, it is filled with hot air from the environment and the cooling is lost.
ANDRIANOS with Assolo Heat Recovery Ventilation system provides an effective solution to these problems.
Heating Recovery Ventilation system is ideal for everyone and especially necessary for people who have problems with allergies & respiratory as well as those who are susceptible to infections.
Ventilation System with Heat Recovery Assolo
ASSOLO is an innovative and autonomous ventilation system, which removes indoor air and refreshes it by supplying new air from the outdoor environment. Buring the removal of the air, ASSOLO stores the heat in its heat exchanger. During the import, the fresh air passes through the heat exchanger where it is preheated (if it is winter) or pre-cooled (if it is summer).
Check ASSOLO at ANDRIANOS ESHOP
Assolo Heat Recovery System:
It is a subsidized intervention in energy upgrade programs of the European Union.
It usually upgrade an energy class to the building's energy certificate (from C to B, from B to A, etc.)
It is Energy Alass A product.
It has a CE certification.
It complies with the Ecodesign Directive, (Regulations (EU) No 1253/2014 & (EU) No 1254/2014).
Check ASSOLO at ANDRIANOS ESHOP
How the ASSOLO system works
Ventilation System ASSOLO of ANDRIANOS operates in 2 cycles, where each cycle lasts 70 seconds. In the first cycle, it removes air from the interior, to the outside environment, in the second cycle it supply air from the environment inside the building.
The operation of heat recovery ventilation system for a period of 140 seconds in two cycles, described below:
Ventilation System Operating Circle (70sec + 70sec)
1st Cycle (Air Extract)
Ventilation unit removes the indoor air from the rooms with the help of a fan, which passes the air through the

heat exchanger

for 70sec.
The exchanger (ceramic element) absorbs the thermal energy of the extracted air and stores it for the next cycle.
2nd Cycle (Air suply)
Once the 70 sec is completed, then the fan changes direction and supplies fresh air from the environment into the interior.
Input air passes through the ceramic exchanger, where it absorbs - recovers the stored heat from the 1st cycle.
Thus fresh air is introduced inside warm and clean.
Thanks to ASSOLO filters the incoming air is free from dust, viruses, pollen, and suspended particles.
Once the 70 sec of the second phase are completed, the system continues to operate, constantly repeating the cycles described above.
This ensures the constant renewal of quality air to the interior, while maintaining its thermal comfort.
Indicative Ventilation Mode with recovery during winter. (heating period)
---
Advantages of Ventilation with Heat Recovery
Mechanical ventilation with heat recovery offers to a well-insulated home, the ideal comfort conditions with minimal expense since it achieves maximum energy efficiency through heat recovery. Specifically achieves:
Very Healthy and Clean Atmosphere, so ideal conditions and satisfied residents or customers or staff.
Immediate and effective removal of viruses,microbes, mold, pollen, unpleasant smells & humidity.
High Perfomance level of Heat Recovery [93%], that is a significant reduction in heat loss and energy savings, since ventilation losses are almost zero.
Low Power Consumption, just 5W, so almost zero power consumption.
Totally silent operation 13dB, almost unnoticed.
Additional savings in heating costs by at least 30% and at the same time a significant contribution to environmental protection.
It allows quick installation to any space, without complicated wiring.
Easy installation in building renovations but also in newly built buildings.
ASSOLO ensures:
Healthy Atmosphere & Disposal of pollutants and microbes from the room, by supplying fresh-clean air with closed windows.
An optimal air ratio and a pleasant indoor environment with the necessary Internal Air Quality (IAQ - InternalAirQuality).
Significant Energy Saving and Reduction of Heat Losses thanks to Heat Recovery
---
Technical Features with Assolo Heat Recovery Ventilation
↦ High Heat Recovery [93%]
↦ Reduced power consumption [5W]
↦ Energy Class A
↦ Totally silent operation
[13 dB on the small scale– 3m]
[23 dB on the large scale– 3m]
↦ Air supply
[30m3/h on the small scale]
[60m3/h on the large scale]
↦ Easy installation – Plug n play
↦ Easy maintenance and cleaning
---
Product design - ASSOLO parts in detail
---
Quick and easy installation to any space
Mechanical heat recovery ventilation system Assolo creates ideal comfort conditions on minimum cost and can be installed with ease in any space. The most important advantage is that there is no need to create drain for collecting condensate and does not require additional complicated wiring. All that is required is the creation of a hole Ø 160 mm in the wall and a typical electrical supply. Thanks to the hose - telescopic tube, which is included in the system, it can be adapted to the specific dimensions of each wall of the building.
You can see all stages of the installation of Assolo in the article bellow:
Stages of intallation of Heat Recovery Ventilation System ASSOLO
---
24 hour operation
The operation of the mechanical heat recovery ventilation system units of Assolo is proposed to be continuous, so that the supply of air is not interrupted and the optimal ventilation results are achieved. The power consumption of each unit is so low, just 5W, leading the total power consumption to almost zero.
---
Ventilation with Heat Recovery Assolo - Available Products
Heat Recovery Ventilation system ASSOLO is offered in 3 different versions.
Air-to-air heat recovery exchanger Assolo 91-1.0, suitable for a single-room, with silent operation

Specifications:
- Ceramic exchanger with heat recovery up to 90%.
- Compact, flexible and easy to use.
- Made of durable materials of high quality and aesthetics.
- Double separate inlet and outlet air filters, washable and easily removable.
- It does not require drainage of condensates.
- Adjustable suction speed up to 60 m3/h.
- Air Abduction and supply alternately.
- Electronic switching motor.
- Reduced power consumption (5W).
- These silent devices can be installed on the perimeter walls of the house and have a variable length of 250 to 400mm.
- The air duct can be extended from a tube of the same diameter up to 3m. For this air duct when a bypass is necessary, the maximum length of the duct will be 2.5m (including a 90° angle).
- Simple ventilation system requiring no channels.
- Washable and easy to remove filters and heat exchanger.
- Suitable for replacing an existing fan with minimal interference.- Fan Speed Adjustment Button that allows the device's operating speed to be set from a minimum to a maximum level.
- The 2 buttons of the electrical contacts (on off and speed control) can also be mounted on the wall.
Check ASSOLO at ANDRIANOS ESHOP
Air-to-air heat recovery exchanger Assolo 91-2.0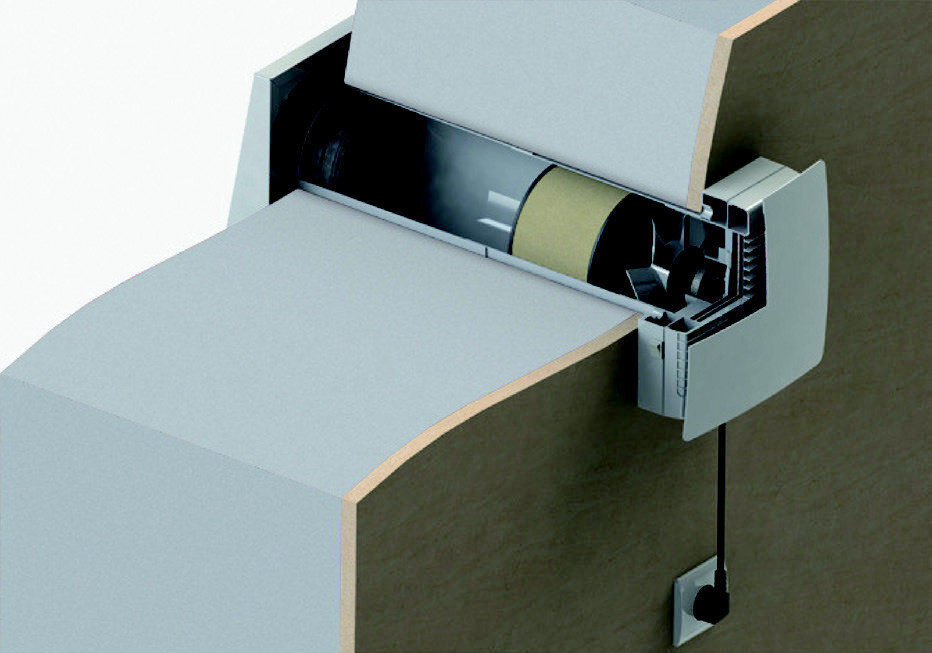 Specifications:
- It has the same features as Assolo 91-1.0, as well as the following:
- Night mode (silent low speed operation)
- On/off switch on the controls
- Equipped with a visual indication of the functions and a warning indication for cleaning the filter
- Capability of expansion up to 16 units
- Optional: CO2 detector built into the wall-mounted controller
Available on request
Air-to-air heat recovery exchanger Assolo 91-3.0 Wireless (868MHz)
Specifications:
It has the same features as the Assolo 91-2.0 with the basic difference that the wiring is not necessary, as it operates 868MHz wirelessly and the fan speed has 5 predefined levels instead of 3.
Available on request
---
Contact ANDRIANOS for more information