ANDRIANOS has been providing Energy Solutions for Heating and Air Conditioning since 1994. It has a complete range of Thermostats and Automations that aim at Energy Saving in all heating and air-conditioning systems - HVAC- and fully meet the needs of professional and home facilities.
It also has Smart Management Systems to control all the basic functions of a home. These systems are widely known as Smart Home systems.
Contact ANDRIANOS to find out about Thermostats, Automations and Smart Home Systems
Salus IT 600 Smart Home System
SALUS iT600 Smart Home System gives you full control from anywhere via your Smartphone, tablet or PC. Up to 100 devices can be connected, such as: thermostats, smart plugs, window / door sensors on a gate, energy meters, etc.
The system can be used to control the heating and air conditioning system with underfloor heating, radiator and fan coil. While using smart plugs, control of electrical appliances is achieved as well.
All units are wirelessly interconnected and there is the possibility of setting different rules to achieve optimal thermal comfort and energy savings.
Watts Vision Smart Home System
The Watts Vision system has a central control unit which communicates with the thermostats and the thermostatic radiator valves of each room. In addition, it has smartplugs for controlling electrical appliances and measuring electrical consumption.
The system is available with free apps (iOS, Android) for full control over cell phones and Tablet.
Contact ANDRIANOS to learn about Smart Home systems

Thermostatic valves
Thermostatic valves are devices that are mounted on the radiator heaters and allow automatic adjustment of the hot water flow and consequently the temperature control of each space separately. They are the simplest way of autonomizing the heating of the spaces that have radiators.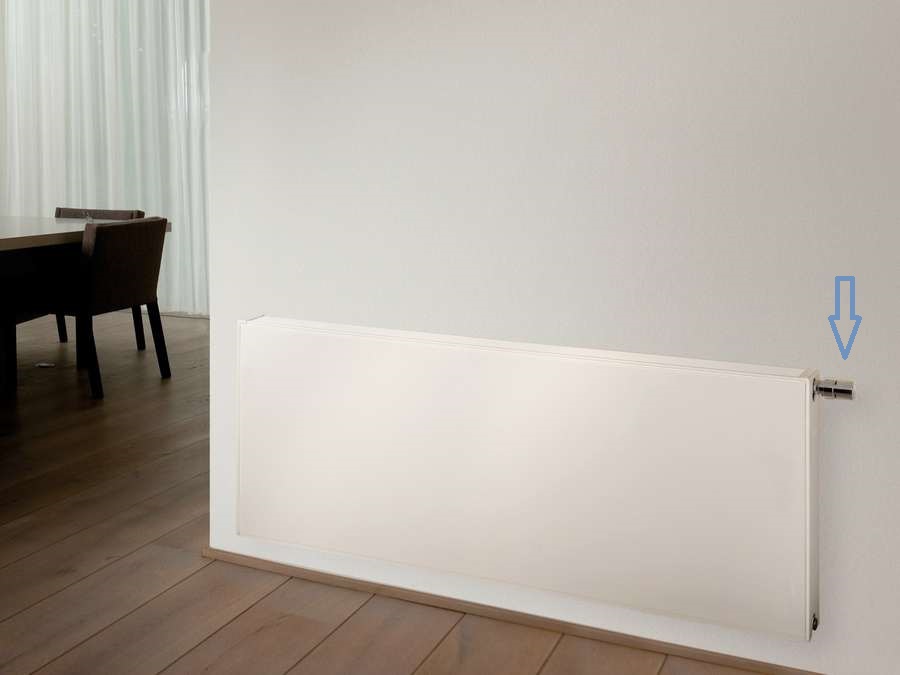 Thermostatic valve in radiator
Function: They are placed locally on each separate heater and progressively adjust the flow of hot water on the basis of the room temperature. Thus, each radiator becomes independent and automatically isolates when the desired temperature is reached, while the other areas in need of heating continue to operate.
Result: When the building comes to thermal equilibrium, a smaller part of the overall system will work to achieve a fuel savings of up to 30%.
Thermostatic valves are distinguished in manual or automatic digital.
Thermostatic valves are divided into manual or automatic digital (electronic).
Manual and Electronic thermostatic valve Watts
Contact ANDRIANOS to find out about Thermostatic Valves
Compensation systems
Compensation is the process of adjusting the temperature of the heating water to the radiators in relation to the ambient temperature.
The compensation system can be installed in most existing heating installations and it is considered necessary to add to each new installation.
Function: Compensation is achieved by installing an electronic device, which, by taking ambient temperature measurements, adjusts the supply water temperature so that the indoor temperature is the desired temperature (at 20 ° C). Therefore, the body water temperature is not always large but stable.
Result: By installing a compensation system savings of up to 30% on heating costs are achieved.

Other automation products
In the product range of ANDRIANOS you will also find: Pump Controllers, Water Heaters, Outdoor Thermostats, Timers, Controllers and Wiring Centers, Thermal Heads, Three- and Foor-way valves.
Learn about Automation and Compensation Systems