Heat Pumps
Heat pumps are named so, because they "pump" heat from a cold source (external environment in winter or cooled room in summer) and with the help of a refrigerant expel it to hot source (heated space in the winter and outdoors in summer). Because it "enforces" a flow of heat from a cooler to a warmer environment, which is contrary to the "natural flow" of heat (which is from the warmer to the cooler), heat pumps require the consumption of a small amount of energy (usually electricity) to preserve its function.
Heat pumps are the best solution for heating and cooling with a single system
The above shows that the heat pump can be used for heating and cooling.Characterized by the coefficient of performance for heating (COP) and cooling (EER), expressing the ratio of benefitial energy to the one that its "consumed". The prices of these factors is greater than one (in almost all applications) and range (usually) from 3 to 4. This happens because the energy we "get" comes 75% from the external environment and 25% of the energy that we "consume". This is what makes the heat pumps one of the top choices for a heating system.
Based on several criteria classified into different categories (eg air-air, air-water or low-high temperatures).
---
ANDRIANOS with experience in heating, cooling and air conditioning systems since 1994 offers the CARRIER, TOSHIBA & ARISTON 4,0-5350 kW monoblock & split heat pumps with scroll or screw compressors, axial or centrifugal fans and built-in hydraulic kits, as well as smart connectivity systems.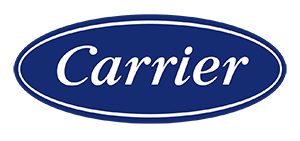 Heat pumps from Carrier, Toshiba & Ariston, as well as fan coils from Carrier are available. More information:
Applications & Advantages About Heat Pump
Applications
Floor system: That system is operating in water temperatures of 35-45°C for heating and 15-20°C for cooling.
Fan Coils: the installation of the fan coils require water temperatures of 45-50°C (or higher) for heating kai 7-10°C for cooling.
Central air conditioning units: same requirements with the fan coils.
Radiators: heat pumps may cooperate for room heating and with radiators (either common or low temperature), taking account in the heating study the performance of the bodies at the lower temperatures of the heating water.
CARRIER 30AWH-R A2W Monoblock air-to-air heat pumps have all the latest technological innovations of the previous model (Aqua Snap Plus 30 AWH), making use of the ecological refrigerant R32, with a new design of the fan grill, wired control with touch screen and Energy Class A+++ in all sizes (Average climate W 30/35°C).
High Energy efficiency
SEER up to 5.06
SCOP up to 4.98
They include the latest technological innovations, such as:
Use of ecological refrigerant R32 with low Global Warming Potential (GWP = 675).
New design of the fan grill.
Cooling of the electronic board (PCB) by the cooling circuit to improve reliability.
DC Twin Rotary compressor with liquid injection, designed for operation in a wide ambient temperature range (from -25°C to +50°C).
Integrated hydraulic unit (expansion tank, variable speed pump, water flow switch, etc…) for easy and quick installation.
3kW back-up electrical resistance, included in the unit ensures smooth operation even at low ambient temperature.
Wired touch screen controller included.
They can be combined with a wide range of water terminal units: cassettes, low, medium and high static pressure ducts, floor, ceiling and wall mounted.
DC inverter twin-rotary compressors with Pulse Amplitude Modulation (PAM) and Pulse Width Modulation (PWM) for enhanced reliability, low energy consumption and smooth vibration-free operation under all operating conditions.
Inlet and outlet connections to the three-way tap for connection to storage - storage of hot water for use.
Wide range of operation in both heating and cooling mode offering high performance over a wide temperature range.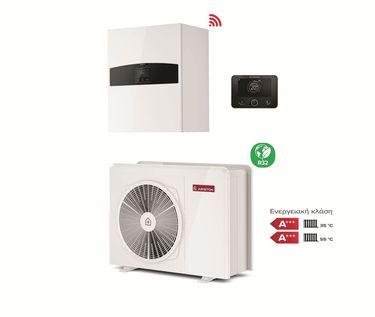 The new nimbus NET R32 provides a sleek-looking and highly-efficient solution for sustainable heating, cooling and water heating. The new heat pump range comes from Ariston's willingness to continuously upgrade and advance its offer, staying always at the forefront of innovation while offering a truly effective way to help you live more sustainably. Nimbus NET 32 heat pumps use R32 refrigerant. That means that not only do they offer top-class energy performance, but they are also an excellent option to let you achieve maximum comfort with a lower environmental impact.
Characteristics:
All the models of this range deliver best in class energy performance.
Powered by R32 refrigerant
The use of R32 refrigerant gas reduces the product's environmental footprint.
Quiet operation in every condition
The noise level can be reduced even further with silent mode.
For the maximum efficiency with minimum energy consumption.
Smart control of comfort through the Sensys Net HD thermostat and the Ariston NET app
- Air / water heat pump monobloc inverter for space heating and cooling
- Highly efficient even in cold climates
- Always connected thanks to Light Gateway as standard, remote control and consumption monitoring for a temperature zone
- Sensys system manager and external heat sensor are included as standard
- The light box for remote placement of all connections of the outdoor unit, which can also be mounted outside
- Plug and Play Solution: All you need is to add a suitable expansion tank for the system
- Special inertia tank and built-in resistance 2kW which can be purchased as an option
- Can be combined with an external DHW cylinde
DESIGN AND TECHNOLOGY
Monoblock inverter heating pump for space heating and air conditioning
Very efficient even in cold climates, with 2kW + 2kW integration elements for guaranteed comfort in every situation
Always connected thanks to the Light Gateway, provided as a basic accessory, remote control and consumption monitoring for a temperature zone
Sensys system manager and external heat adjustment sensor as a basic component

COMFORT
Extremely precise power adjustment according to the current demand for heat thanks to the DC inverter technology that forms in a wide range: 15% to 115% of the rated power
Electric support of 2kW + 2kW guarantees heating even in extremely cold operating conditions
QUALITY
The plate-shaped stainless steel exchanger integrated in the outdoor unit guarantees great fidelity and great longevity
The two-step rotary compressor provides reduced vibration and a very low noise power level
The Exogel Kit and filter kit are included in the product and provide protection against calcium crust and the risk of frost
For the cases that heating with high temperature water is demanded, carriers collection includes air-water high temperature heat pumps Aqua Snap Plus 61 AF.
- Two sizes with nominal heating capacities from 14 to 19 kW.
- Low noise levels and a very compact chassis reduce the noise disturbance from the unit.
Heat pumps AquaForce® Puretec 61XWH-ZE (200-2,500kW) with coolant R1234ze provide high hot water temperatures (SCOP 6 or greater) by recovering heat from various sources such as industrial activity, waste, water sources, data centers etc. They are ideal for high temperature applications, such as heating of residential complexes, schools, hospitals, offices, hot water production and industrial applications.
See more about heat pumps Carrier for High Temperature to 85 °C
Carrier XP Energy 38AW & 80AW split heat pumps satisfy multiple home and commercial applications for heating and cooling, with one or more temperature zones and hot water production at the same time.
They are a cost-effective investment even in low-temperature areas in the winter. Thanks to the Twin-Rotary DC Inverter compressor with electronic control, they achieve high efficiency and energy savings over a wide range of operation.
Heat Pumps Carrier 61WG designed for commercial (offices, small hotels, leisure facilities), residential and industrial applications, offer a unique combination of high performance and functionality in an exceptionally compact chassis.
Designed for high-temperature heating applications with hot water production possible up to 65°C and a COP of above 5, they can be installed in new or renovated buildings with any type of heating: fan coils, radiators or underfloor heating.
- Two versions with or without hydronic module in five sizes with nominal cooling capacities from 3 to 16 kW and nominal heating capacities from 4 to 14.5 kW.
- Units integrate the latest technological innovations: ozone-friendly refrigerant R-410A, DC inverter twin-rotary compressors, low-noise fan and microprocessor control.
- AquaSnap PLUS heat pump systems can be used with a wide choice of Carrier terminal fan coil units - cassettes, low, medium and high-pressure satellite units, console units, underceiling units and high-wall units.
Toshiba's new ESTIA air-to-water heat pump with higher capability, supplies hot water for space heating and domestic use such as hot taps, showers, and baths.New ESTIA applies R32 refrigerant well-known for its lower GWP, as Toshiba is focusing on conservation of the global environment.High quality in elegant design, and space-saving size.
New ESTIA provides the convenience and comfort for people, heating operation down to -25℃*1 and cooling operation up to 43℃.
*1 : 8,11kW
For new or existing houses, the Estia heat pumps from Toshiba offer multiple solution applications as they can manage up to two independent temperature zones.
That feature allows the parallel supply of the terminals units in different temperature levels.
In existing homes, that already have gas or oil boilers installed, the Estia heat pumps can be combined with the existing heating system and cover the needs for heating, cooling and hot water, with the best possible way.
The well-known series of Heat Pumps for the production of Hot Water, ARISTON Nuos Plus is renewed and now comes with a built-in Wi-Fi function! It consists of four new models, which have the highest COP on the market and offer even greater energy savings.
They have the possibility of hybrid operation, for connection with a boiler or a solar water heater, in order to optimize energy costs. They have a very low noise level and heat the water very quickly.
The new, innovative water heating heat pump from Ariston, with DC Inverter technology and integrated Wi-Fi function!
DC Inverter technology, featured on the outdoor unit of the Nuos Split Inverter Wi-Fi pump, allows the water temperature to be kept constant, reducing ON / OFF cycles.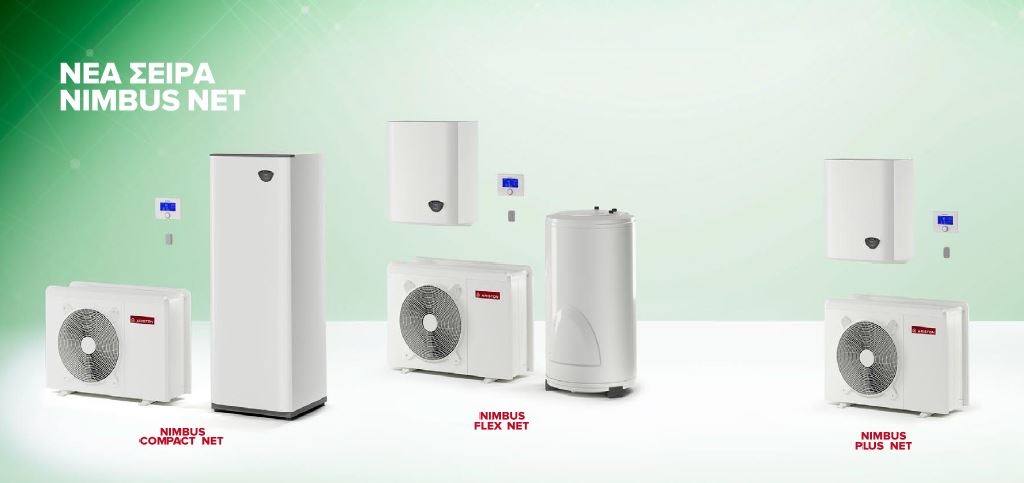 The Ultimate Connected Solution for Heating, Hot Water & Air Conditioning.
The range of Ariston Nimbus S Net Heat Pumps includes the series:
NIMBUS COMPACT 4 - 7k W for heating, air conditioning & DHW production with integrated 180lt container.
NIMBUS FLEX NET 4 - 11 kW for heating, air conditioning & DHW production with separate 180lt or 300lt container
NIMBUS PLUS NET 4 - 11 kW for heating and air conditioning.
Traditionally, most HVAC equipment was mounted on metal floor supports or cement bases. These methods have significant disadvantages such as short life span, high work costs and inability to significantly reduce noise and vibration.
With the new anti-vibration mounts for supporting the heat pumps and outdoor air conditioning units, which are made of high quality rubber, all these problems are in the past.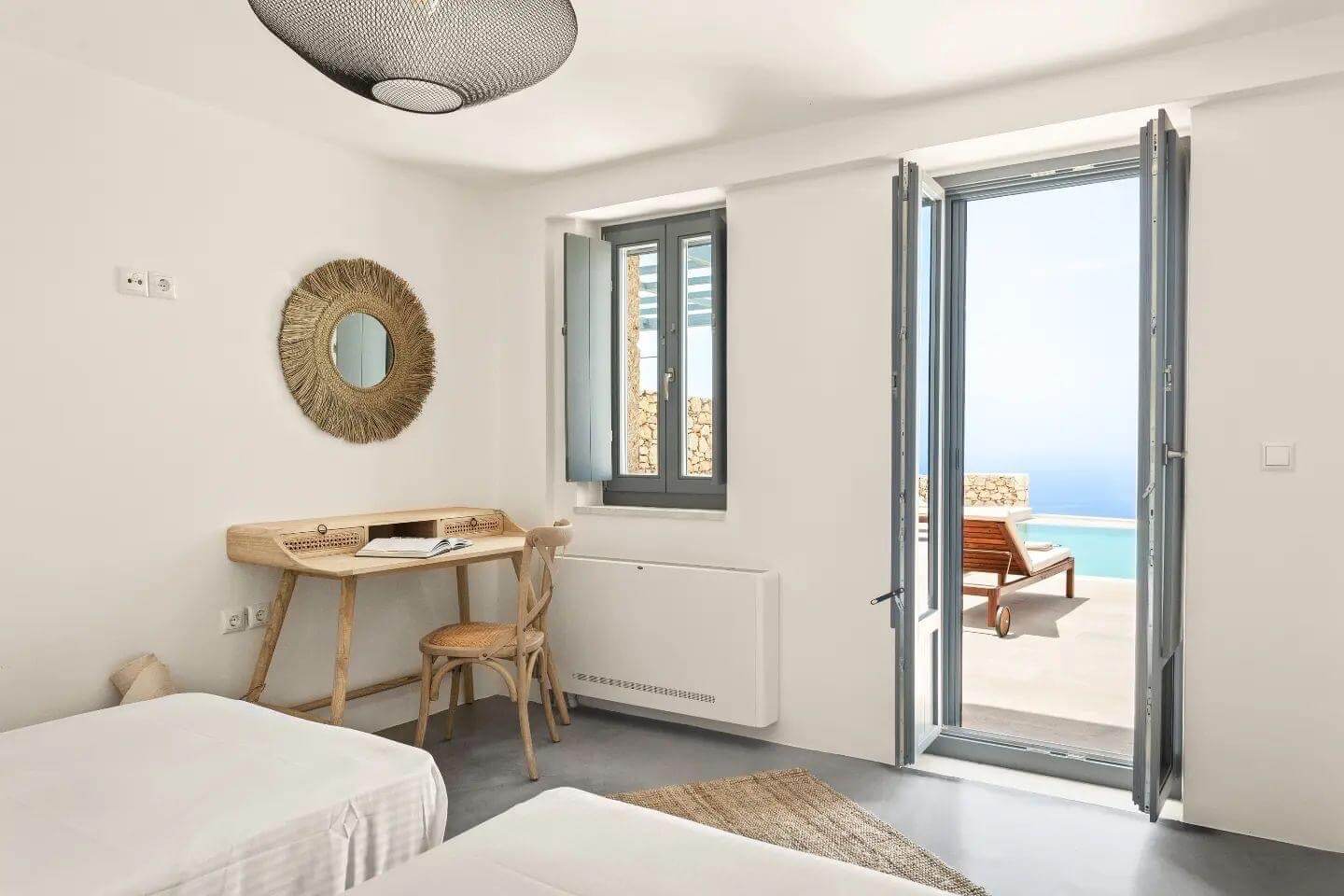 Fan coils are indoor air conditioners for cooling and heating that are connected to a water circuit and are the system for transmitting thermal energy within the premises of the building. As their name suggests (Fan Coils = Radiators of forced air circulation in Greek), their operation is based on the forced air circulation created by the fan they have.With the help of the fan, the heat is distributed in the space, in contrast to the simple radiators that do it with a synagogue without hasty flow.
Heat Pumps - common questions and answers
1) What is a heat pump?
Heat pumps are machines that exploit the ambient temperatures in order to draw heat from a source (air, water, soil) and transfer it to the recipient as heating or cooling energy. The principle of their operation is the same as the one applied to the refrigerators and to the air conditioners.

2) Where are they used?
They are used for heating and cooling buildings, combined with radiators, floor-heating and Fan Coils. At the same time they can produce hot water for domestic applications.
Heat Pump Applications by ANDRIANOS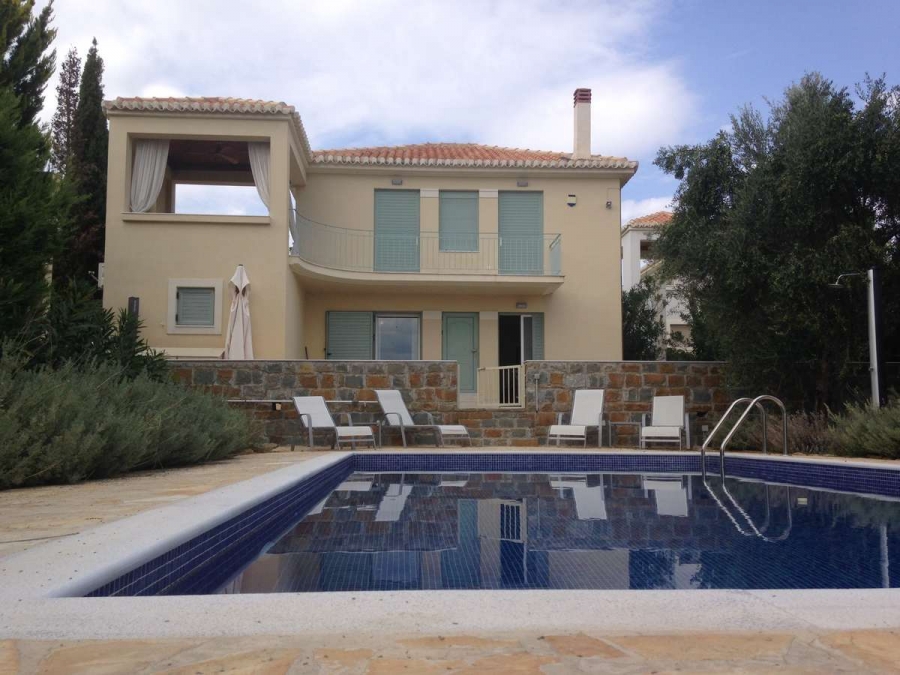 The Swiss owners of the beautiful country house in Finikounda, Messinia, decided to upgrade their home so that they can also visit our country during the Winter. Their search, for reliable and economical heating, led them to ANDRIANOS, which undertook the supply and installation of a Heat Pump for space heating, hot water production and also heating of the outdoor swimming pool.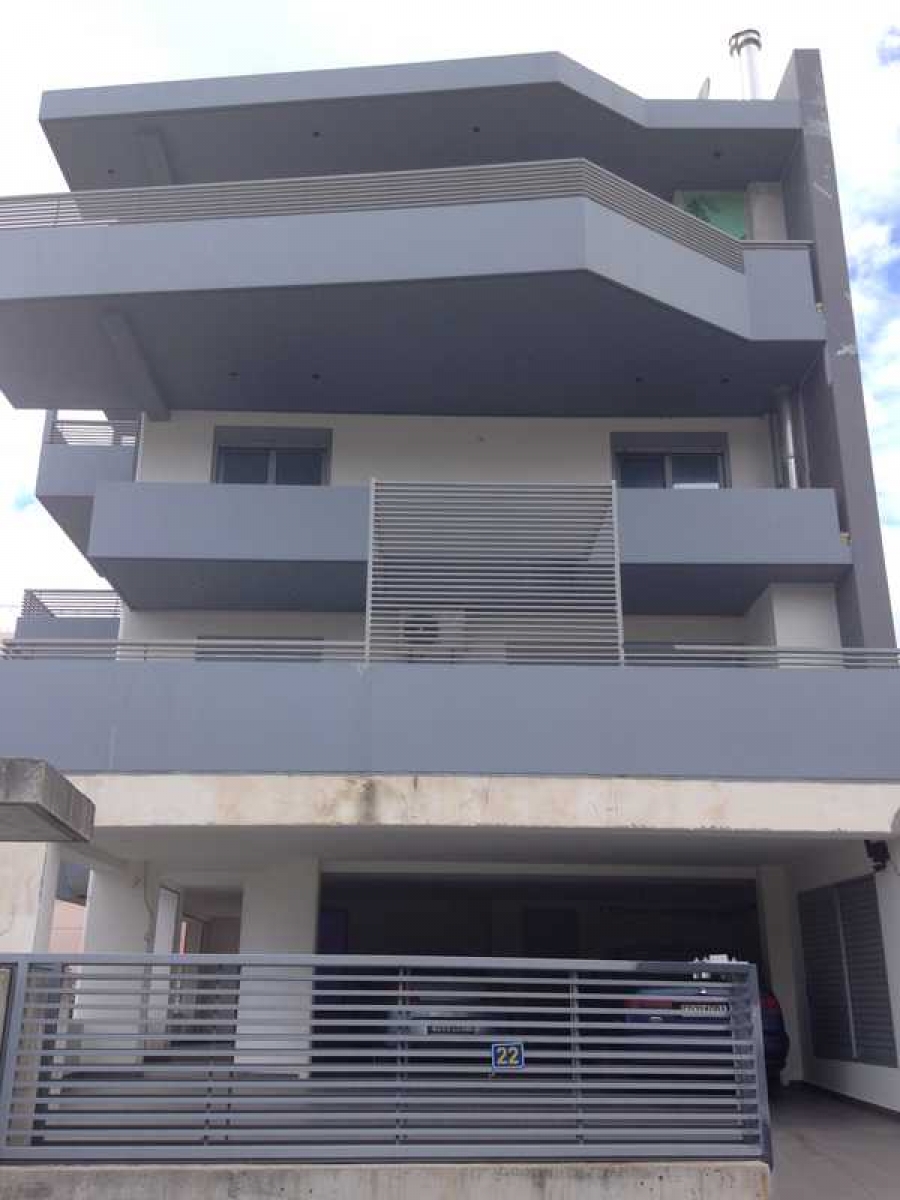 It's a fact that hybrid systems are now one of the best and most modern solutions to meet the thermal needs of a house, as the individual subsystems complement each other and maximize performance levels. Not many people are aware that even the existing, old and modern facilities can be upgraded to hybrid systems, as long as an experienced team of engineers with the holistic know-how is in charge.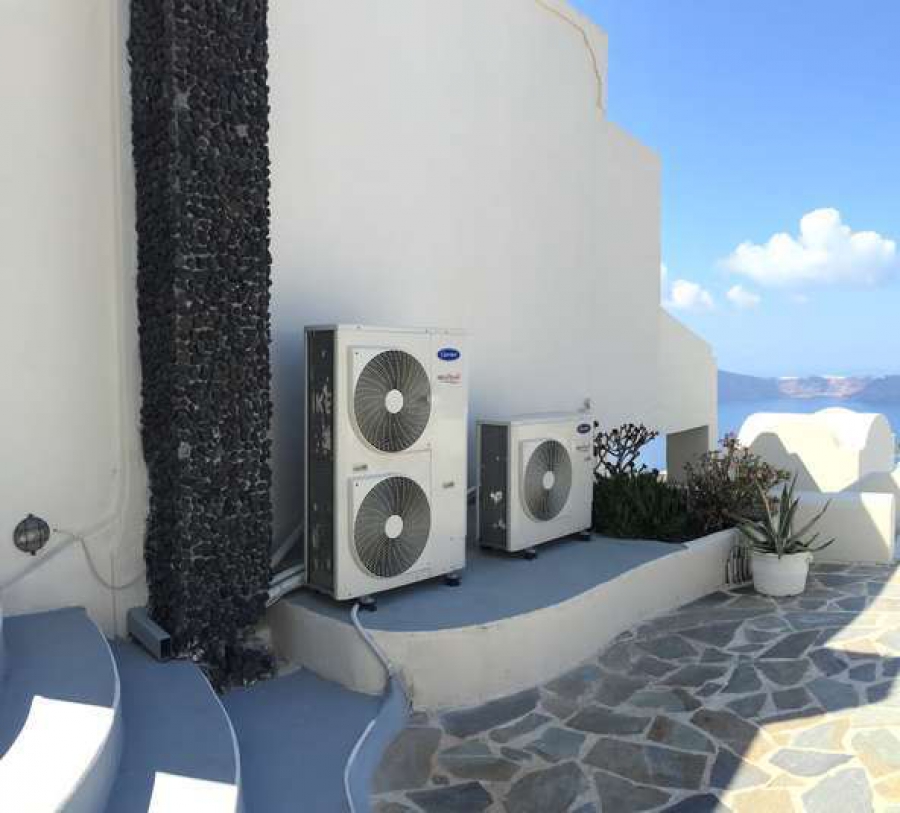 The Andromeda Villas is a hotel of unique aesthetics comprising a total of 50 luxury suites and villas, constituting a perfect choice for a comfortable accommodation with spectacular view, in Imerovigli of the enchanting Santorini island. Santorini is one of the top tourist destinations in the world thanks to its unparalleled beauty, its purely traditional character and its unique view of the volcano. The Andromeda Villas blend the Cycladic tradition with the modern design and comfort trends, while providing at the same time some of the best balconies with view in the world. The ANDRIANOS company undertook planning and supplying a modern energy-saving system for that hotel. Guided by the respect for the environment, tradition and nature, there were installed heat pumps for heating the water and the swimming pools of the hotel, which utilize 75% renewable energy that comes from the heat of the environment, combined with latest technology temperature stratification containers and modern control systems. The installation was made by our specialized and experienced partner in Santorini, Mr. Giannis Korvesis.
Working hours
Monday 8AM–5PM
Tuesday 8AM–5PM
Wednesday 8AM–5PM
Thursday 8AM–5PM
Friday 8AM–5PM
Saturday Closed
Sunday Closed
(Time Zone: GMT+3)