The Swiss owners of the beautiful country house in Finikounda, Messinia, decided to upgrade their home so that they can also visit our country during the Winter. Their search, for reliable and economical heating, led them to ANDRIANOS, which undertook the supply and installation of a Heat Pump for space heating, hot water production and also heating of the outdoor swimming pool.
The recommendation of ANDRIANOS : CARRIER Heat Pump
Heat Pumps are the most cost-effective option for economical heating and cooling of a building. Their low electricity consumption, coupled with their very high efficiency, makes them an ideal choice for most modern facilities.
The Carrier AquaSnap Plus Heat Pumps are designed and tested to meet the special needs of the homes. Thanks to the DC Inverter technology they offer greater reliability and improved energy efficiency, from 20% to 120% compared to their rated heating power.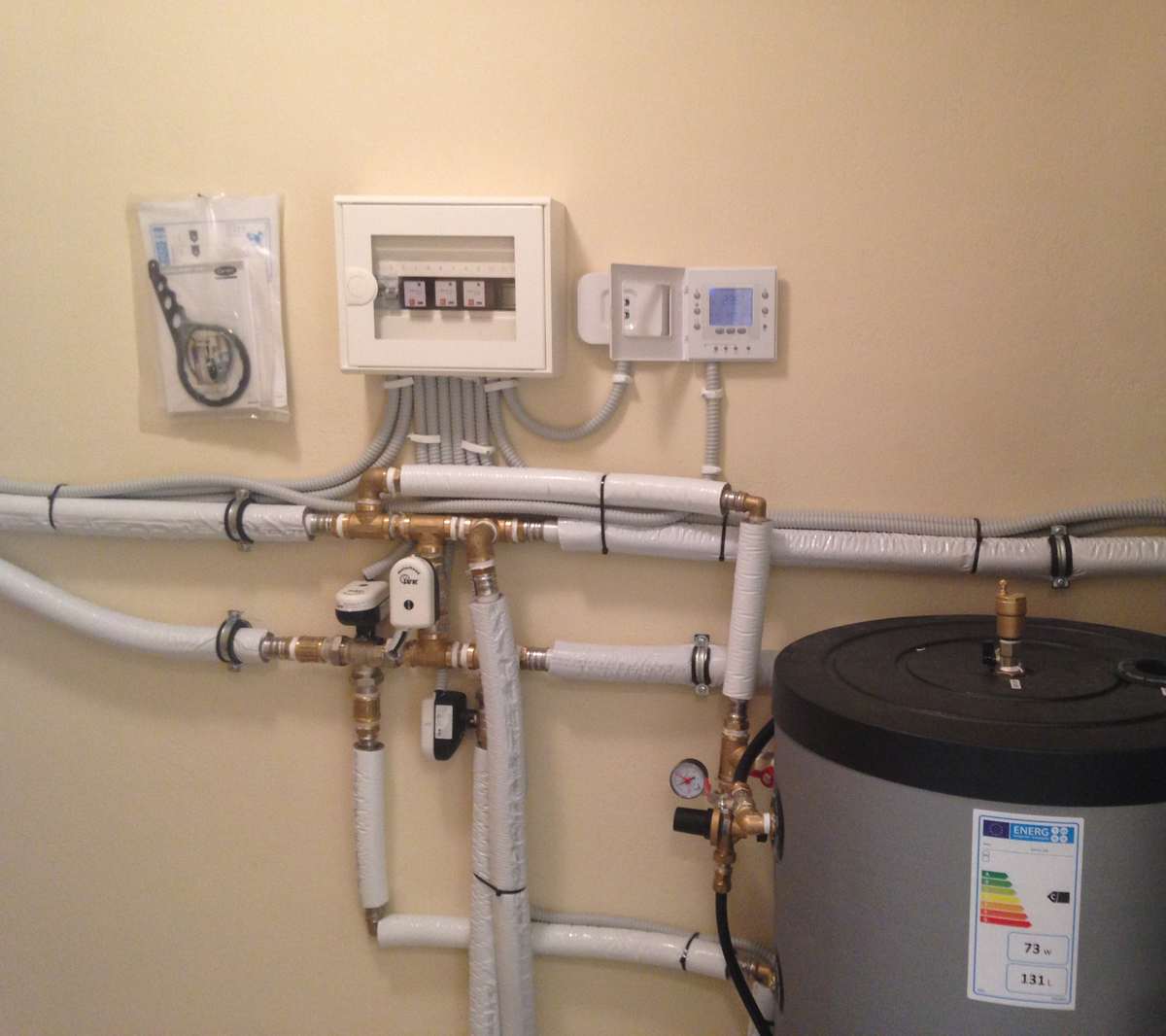 Another quality heating system by ANDRIANOS in a holiday house in Finikounda
The new heating system for space heating, production of DHW and pool heating
To fully meet the needs of space heating, DHW production and heating of the swimming pool, the top CARRIER 30AWH Heat Pump was installed with a nominal output of 12 kW. It is a small-dimensional heat pump with high-quality components, economical operation and high energy savings, since it uses the heat of the air to produce thermal energy with an annual efficiency (SCOP) of 4.03 and Energy Class A +++.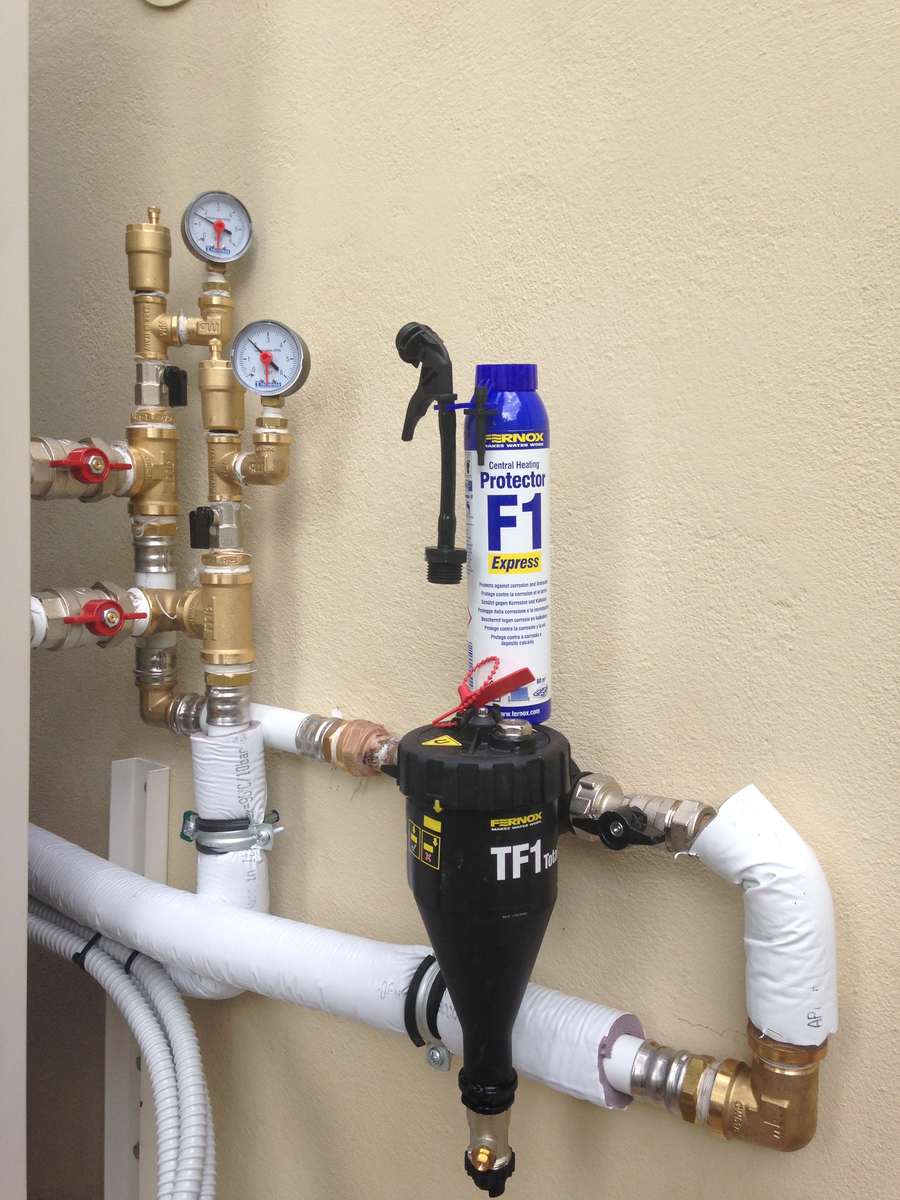 In addition, a Fernox Magnetic Filter was installed to effectively protect the heating circuit. The revolutionary Fernox filter, TotalFilter TF1, which is placed in the returns of the heating network before the Heat Pump, collects all the iron oxides, thus preventing the formation of magnetite sludge in the system - keeping the water of the heating network clean.
Total Filter TF1 is the only in-line filter that uses patent technology, combining the effects of hydrocyclone action with special design magnets to remove, trap and hold magnetic and non-magnetic dirt from system water. It is considered to be the most effective filter in the market.
The production of DHW was achieved by installing the AND-solar storage tank. The thermal energy produced by the Heat Pump heats the water stored in the solar tank so that it is available at any time.
Finally, for the heating of the swimming pool, a heat exchanger of Witzenmann Germany was installed, as well as the appropriate SALUS thermostats and hydrostats for measuring & controlling the temperature of the water.
The outdoor pool (right) now has hot water thanks to the Witzenmann heat exchanger (right)
The installation and adjustment of the new heating system has been carried out by ANDRIANOS Energy Saving Tech Force(Greek ΕΟΤ-ΕΞΕ), which has undertaken the necessary technical support, with regular maintenance and optimization of the system in the coming years.
E.S. Tech Force is the only team of engineers and technicians that successfully undertakes and performs multiple specialized heating, cooling and energy saving installations throughout Greece.