The Andromeda Villas is a hotel of unique aesthetics comprising a total of 50 luxury suites and villas, constituting a perfect choice for a comfortable accommodation with spectacular view, in Imerovigli of the enchanting Santorini island.
Santorini is one of the top tourist destinations in the world thanks to its unparalleled beauty, its purely traditional character and its unique view of the volcano. The Andromeda Villas blend the Cycladic tradition with the modern design and comfort trends, while providing at the same time some of the best balconies with view in the world.

The ANDRIANOS company undertook planning and supplying a modern energy-saving system for that hotel. Guided by the respect for the environment, tradition and nature, there were installed heat pumps for heating the water and the swimming pools of the hotel, which utilize 75% renewable energy that comes from the heat of the environment, combined with latest technology temperature stratification containers and modern control systems. The installation was made by our specialized and experienced partner in Santorini, Mr. Giannis Korvesis.
The pre-existing heating installation of Andromeda Villas consisted by an oil boiler, in which the fuel consumption was over 12,000 liters per year, or 15,840 euros. Now, after the installation of the new Carrier Aquasnap heat pumps, the leading TiSUN Pro-Clean temperature stratification container and the ultramodern energy control systems, the annual energy consumption fell to 14,300 kWh per year, or 2,145 euro, while the hotel's service quality increased dramatically. The financial savings counted at 13,695 per year and the payback was achieved within the first year of the system's operation.

The owners of the hotel unit ''Andromeda Villas'' are delighted by the investment they made since they achieved double energy savings compared to their initial target, which reached 86.4% and the simultaneous contribution to the protection of the delightful environment of Santorini.

The ANDRIANOS company analyzed, as always, the local facts of that project and offered innovative solutions exclusively designed according to the specific needs of the hotel, both in the design stage, as during the installation in order to achieve flawless operation with high efficiency and economy.
Two Carrier heat pumps for domestic hot water production and heating the swimming pools of Andromeda Villas
The breathtaking view from the Andromeda Villas in Santorini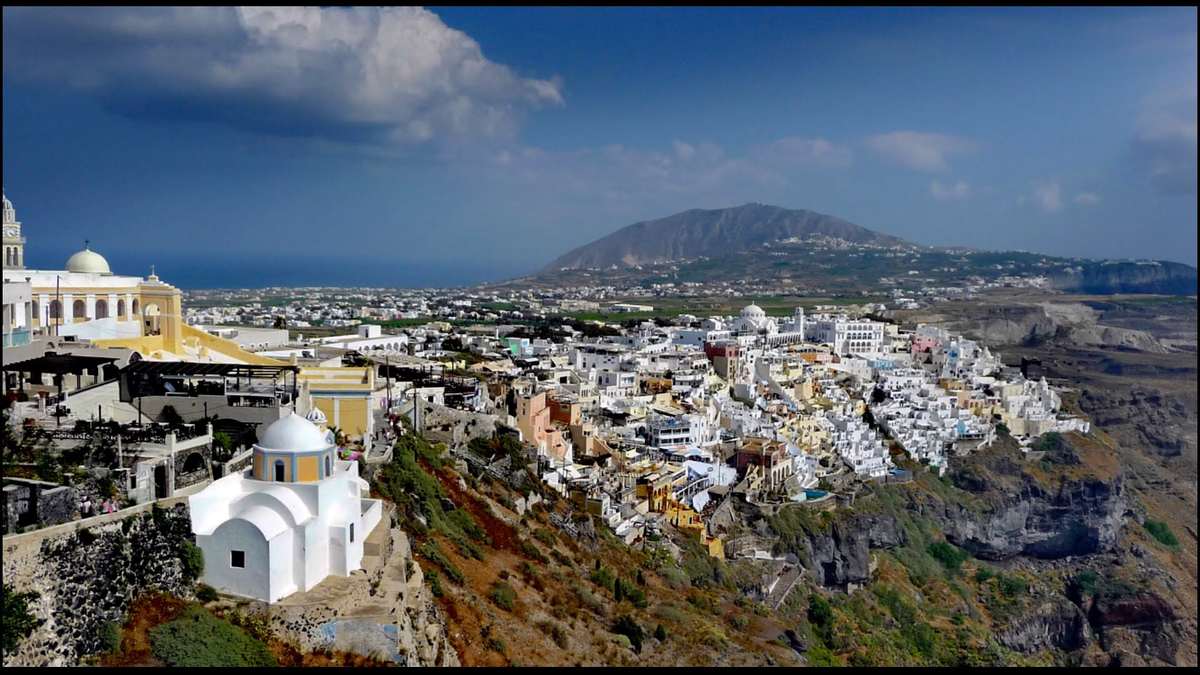 The picturesque Imerovigli in beautiful Santorini