Elafonisos offers its visitors emerald water beaches, sand dunes and bright sky with unlimited solar energy. In this charming island, right across from Neapolis of Laconia, a new modern hotel unit has been built and is powered by the energy of the Sun, thanks to the TiSUN solar systems.
The enchanting beach of Simos in Elafonissos
At the exotic beach of Simos in Elafonisos a new modern hotel unit will soon welcome its first visitors. The owners of the "Double Bay Beach Hotel" chose ANDRIANOS and its solar thermal systems to equip their building with a modern and efficient Domestic Hot Water production system.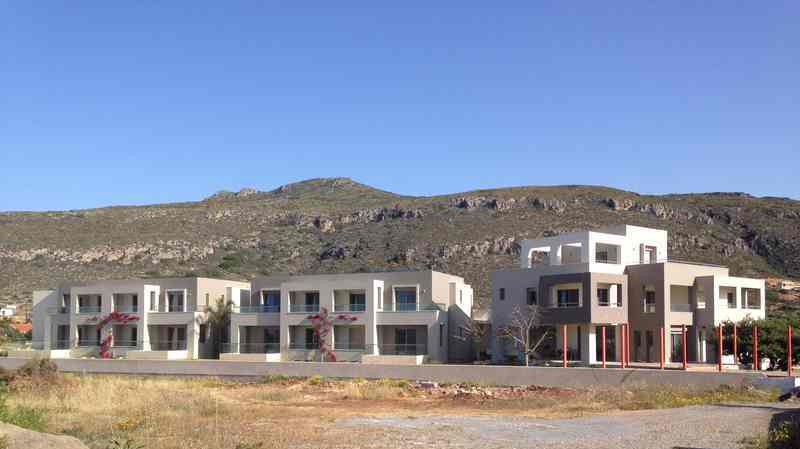 The new hotel unit "Double Bay Beach Hotel" in Elafonisos
The ANDRIANOS' engineers analyzed the needs of the hotel unit and ended up with a modern solar thermal system consisting of TiSUN's PFM high efficiency solar collectors and the leading Austrian TiSUN PRO-CLEAN thermal stratification tank.
Specifically, the new solar thermal system consists of 10 vertical solar collectors PFM with a total surface of 25.5m2, the PRO-CLEAN 2000lt solar tank with thermal stratification exchanger, a 7.5kW electrical resistance in order to cover the thermal needs the days without sunshine and the central solar station with the solar controller, which is responsible for the harmonious operation of the whole system.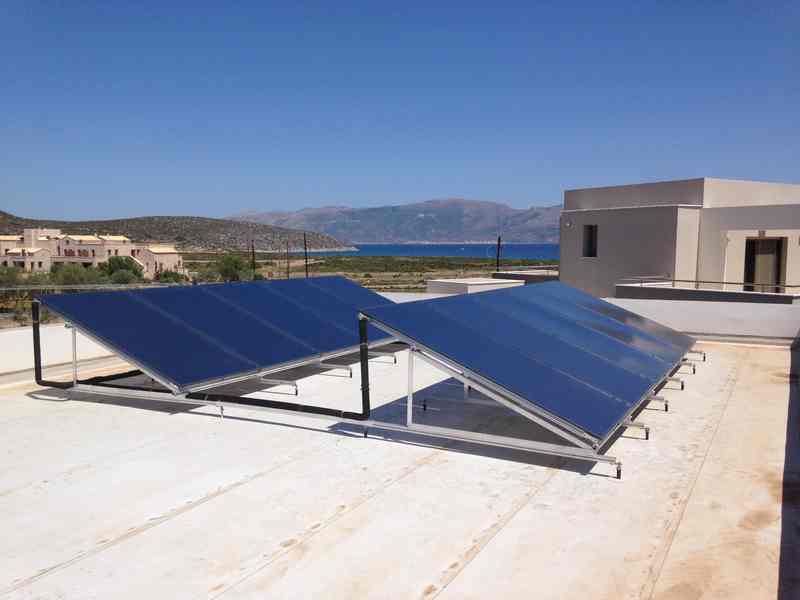 Left: The PRO CLEAN tank & TiSUN solar station | Right: TiSUN PFM solar collectors
Additionally, the installation includes a modern telemonitoring and remote configuration system, which enables both local and online viewing of the solar thermal system, resulting in the ability to control and adjust the installation without the necessary presence of a technician.
The Energy Saving Tech Force successfully completed the installation of the solar thermal system, and will provide the needful technical support, the regular maintenance and optimization of the solar thermal system in the coming years.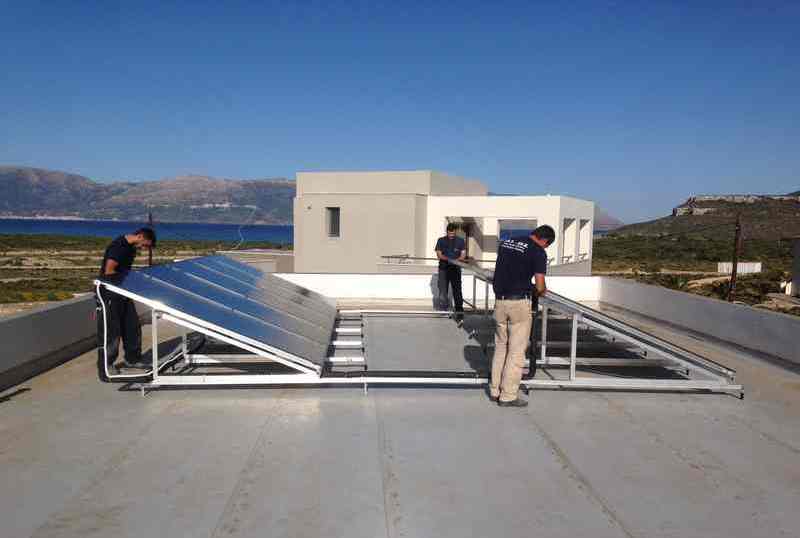 Energy Saving Tech Force - Installation, configuration, optimization, regular maintenance specialists
Now, the owners, the staff and the visitors of the hotel will enjoy a top-quality hot water supply any time, efficiently and affordably, thanks to the sun and the solar systems, as they achieve a highly efficient operation with respect to the environment.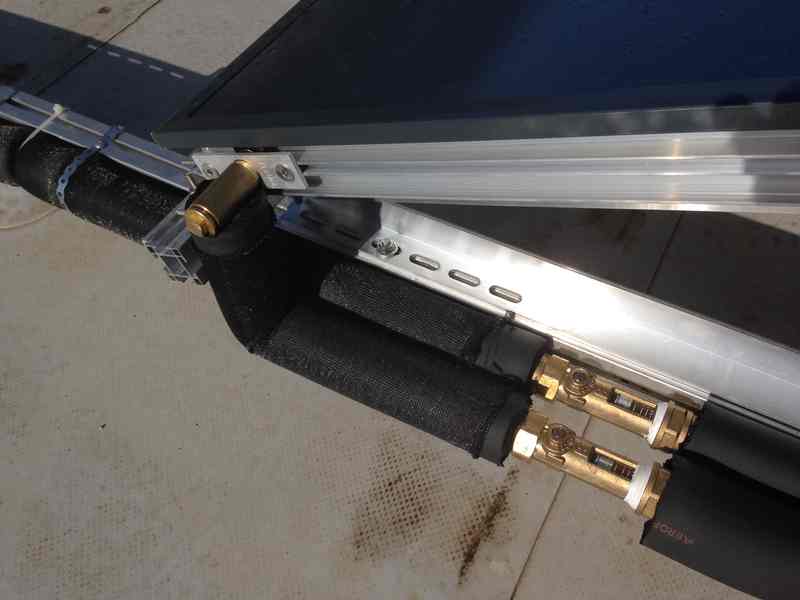 ANDRIANOS has been working with cutting-edge technologies in heating, air conditioning and energy saving since 1994, delivering high performance and efficient systems. With a tremendous experience in hotel facilities, the reward for our successful route, is the trust shown by our clients and partners to our highly expertised staff and the professional services we offer.